Plenty 2004
At the end of March I delivered Plenty to Oasis Quarter Horse Ranch to be bred to Dually Pep, a cutter, whose first foal crop hit the ground this spring. Dually has three full brothers, each great producers, therefore I am breeding my mare to the same gene pool at a fee that fits my price range.
Dually is 14-2 hands and has an excellent foot, lots of leg bone and an exceptional mind. He is chestnut as is Plenty, so there is not much mystery about the color of the colt. My hope is that the colt will receive the outstanding attributes of both Plenty and Dually including the "Peppy toughness."
When Plenty is ready, I will return her to Oasis Ranch to foal and to be bred back to Dually in her foal heat. This will ensure an early colt as well as reduce the chances of an injury from being hauled twice.
I will post pix of the "new kid on the block," when he is up and going.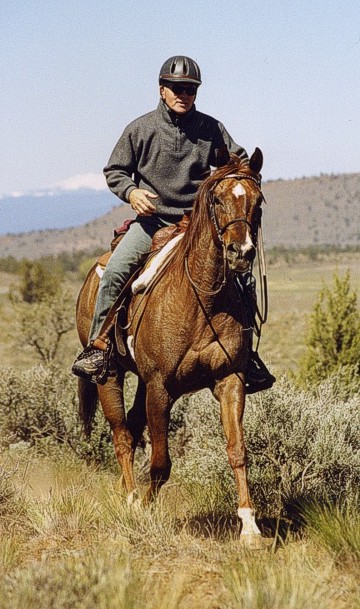 Plenty's is the dam of Plenty O Dually and Hop On Dually.
Plenty - 2002 -2003
Distance riding is being used as a tool to improve GoodnPlenty's work ethic. Thus far, it is working and her personal attitude is improving too. More wet saddle blankets under no pressure for speed.